Austin Moving Truck Rental

Yes, even tuners need to move.  When it comes time, let us make your move as easy as possible.  We have various trucks, trailers, and accessories to get you from point A to point B safely and efficiently.  Whether you're moving across town or out of state, we've got you covered.  Need a trailer to tow your car behind the truck?  No problem.  Unlimited mileage?  Sure!  Extra dolly?  Got it.  With Annihilator Customs and Budget Moving Truck Rentals, moving is a breeze.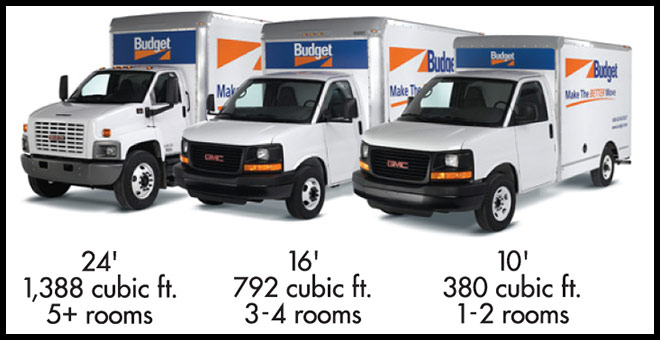 Budget Truck Rental Advantages versus the Competition
Tired of not being able to make decisions for your move? Need help with directions while moving? Do you want to take the stress out of moving? Then use Budget Truck to make the better move®!
When compared to other moving truck rental companies, the companies could seem very similar. But the value and ease of Budget Truck will benefit you many times over.
Choose your pickup/drop-off location
With Budget Moving Truck Rentals, you can select your own pick-up and drop-off location when making your reservation either on our web site or by calling to reserve. No more wondering if you will have to drive 20 miles on move day to get your truck. An exception may occur for unforeseen reasons, when there is no truck available at the selected location. In these instances we do our best to obtain a truck at a nearby location.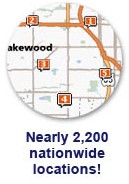 Moving is stressful enough without having to wait to know where your truck will be available. If you rent from the competition, you could end up somewhere that is not convenient or close to you at all. In fact, with some other rental companies, you may not find out the equipment pick-up location until the evening prior to your move. Who needs that stress?
Accurate Sizes
Budget Truck believes in making sure that the trucks are as convenient, easy to use, and have as much open room available as possible. In fact, if you compare the 24' Household Mover as advertised on U-Haul's® Web site to the 24' Moving Truck Rental from Budget Truck, just look at the differences:

Budget Truck:
24 feet of full, floor-to-ceiling space.
Payload weight of 12,000 lbs.
Capacity of 5 to 8 rooms.
Advertised on U-Haul.com®:
Only 20 feet of open floor with a small overhang over the cab that counts as part of their 24 foot-long measurement.
Payload weight of 6,500 lbs.
Advertised capacity of 3 to 4 rooms.
Fastest way to get there
Where2® to the rescue! Unlike some of the competition, Budget Truck has GPS systems available for rent in their trucks and vans to help you get where you need to go.  You're ready to head to your new apartment or home and you realize that the route you were going to take is completely backed up because of an accident. What do you do? What if you don't know another good way to get there?
Call our reservation center at 512.832.6069 to reserve a truck or find out more information and let's get moving today!
In the event of an Emergency or for Roadside Assistance, please call 512-563-6065.
U-Haul is a registered trademark of U-Haul International, Inc.