Performance Parts
&

Installation
We are known for our show-stopping custom paint and body work.  What many don't know, is that we sell and install performance parts for the go-fast crowd as well!  From the intake filter to the exhaust tip and everything in between.  We carry the top brands and provide expert installation with attention to detail that most shops and shade tree mechanics can't even come close too.  No matter what you drive – car, truck, SUV, import, domestic, motorcycle, ATV, etc – we are your one stop shop for performance parts and accessories.  Come visit our showroom, shop online, or contact us today!

Imports
Domestics
Cars, Trucks, SUV's
Motorcycle
Turbo Kits
Intercoolers
Blow Off Valves
Wastegates
Turbo Timers
Boost Controllers
Racing Harnesses
Clutch Kits
Flywheels
Air Intakes
Custom Piping
Universal Filters
Exhaust Systems
Mufflers
Headers
Downpipes
Catalytic Converters
Ignition
Shocks / Struts
Pulleys
Lowering Springs
Coilovers
Camber Kits
Strut Bars
Sway Bars
Brake Rotors
Brake Pads
Big Brake Kits
Off-Road Hubs
Shift Kits
Guages
Catch Cans
Wheel Spacers
Fuel Pumps
Diesel Performance
Engine Management
VTEC Controllers
Oil Coolers
Trans Coolers
Steel Braided Hoses
Cam Gears
Radiators
Spark Plug Wires
Supercharger Kits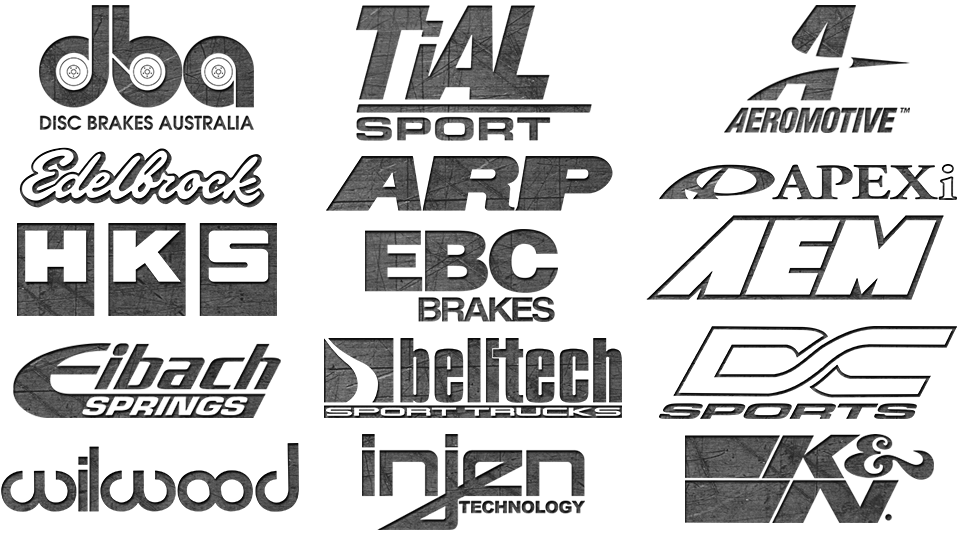 If it's not listed here or you have questions, please contact us!
We offer great prices on all performance parts!